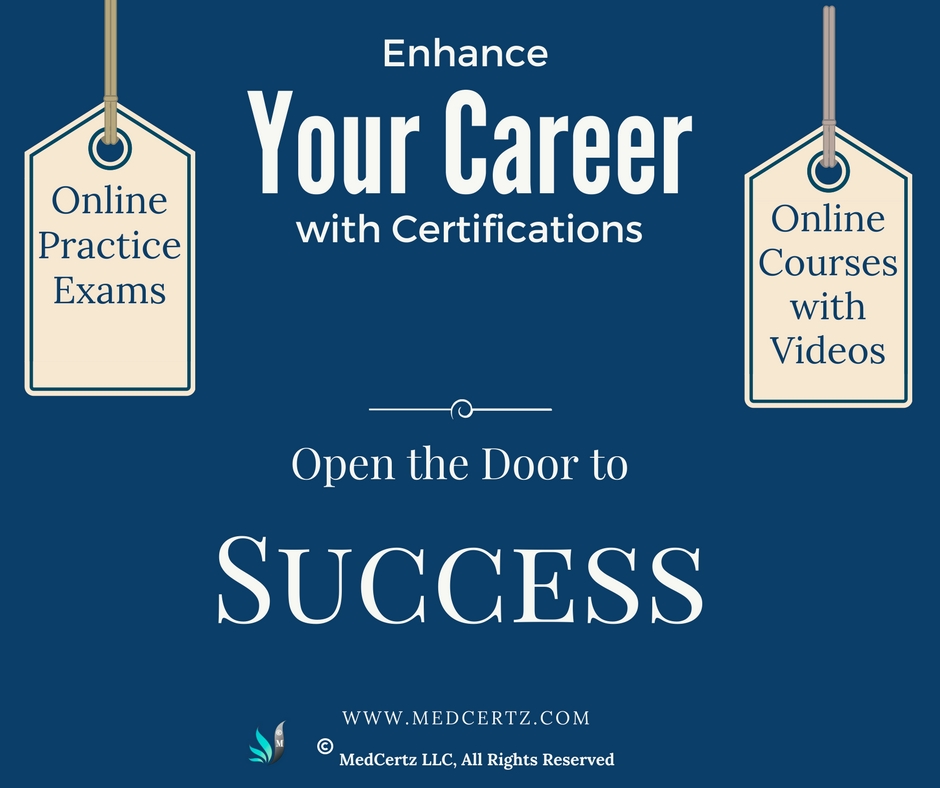 Information about MedcertZ
Welcome to MedCertz LLC

Excelling in education

We are an independent group of certified medical professionals who have developed a variety of administrative medical reviews to help you pass your billing and coding certifications.
Throughout the years, we have taken review courses at several organizations that were unsuccessful in passing the certification exams.
Therefore, our certified professionals created quality reviews, practice exams and video's that will aid in 1st time success!
Exams Offered and How to Sign Up?
Currently, we offer reviews for the CPC. In the future, we will offer several more.

In the top right hand corner of your screen, click on the create an account button. Create your account and then choose and pay for the content you would like. That's it, and your ready to learn!
Certificate of Completion is awarded for successful completion of each completed quiz & e-course!
Additional Information about MedCertZ LLC can be reached at the following: